Our PUG  male dogs available for
STUD services.
All males are proven, have been having regular
VET and dental health checked, having row food and
Royal Canine - best of the best,
have regular worming,
just enough exercises,
have all our attention and manually checked every morning after the walk.
Very gentle with girls, have excellent personality.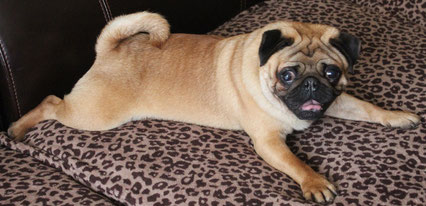 RIZHICK - Proven apricot boy, self tying . produce apricot, fawn and black puppies. Stud fee is £400.